Last Spring I got a flyer included with an order from Sacred Bones advertising a "Gathering of the Children":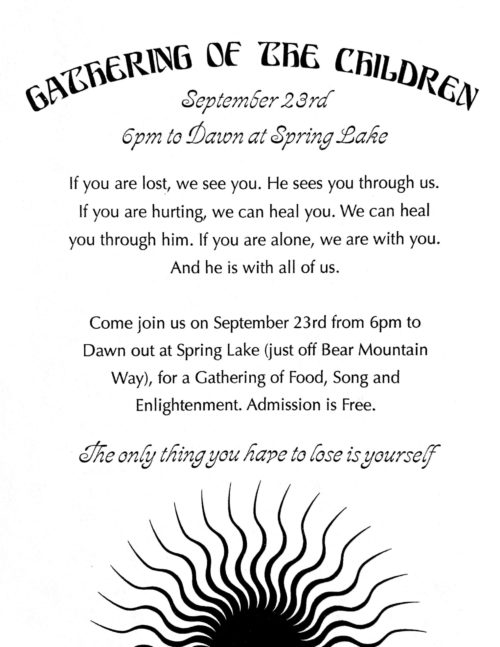 Today I got an email from them with the subject line "Uncovering a maniacal cult leader's lost psych folk gem!," which got me really excited. But it turns out to be a full album of music from the fictional Jeremiah Sand from Mandy.
It's even available as an 8-track!
The Children of the New Dawn have also created a website, "last updated September 21, 1999" (the autumnal equinox, I assume?)
Also check out this sweet Boris Vallejo-like painting of Jeremiah Sand from the Bandcamp page: