Genius title for this anti-game in the vein of Penn & Teller's "Desert Bus" and Will Brierly's Soda Drinker Pro.
Notably, from the screenshots it seems that the in-flight entertainment is public domain (Le Voyage dans la Lune and Merrie Melodies), including the book, À rebours, considered part of the Decadent movement, which may or may not be significant? I ain't no fancy art feller.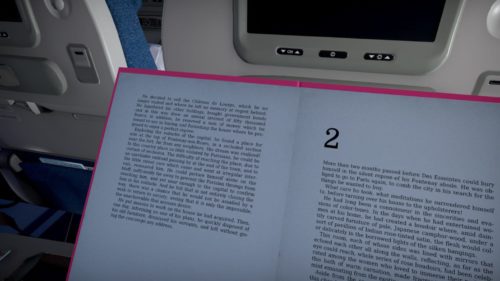 Bizarrely, this is being distributed by AMC Games (yes, the AMC of "Mad Men" and "Breaking Bad"), and this is their first game.