I could­n't help but notice how jar­ring the titles for Show­time's "Who Is Amer­i­ca?" are, but I could­n't put my fin­ger on why. It's clear­ly some con­densed extra bold, which are often pret­ty ungain­ly, with some excep­tions (Futu­ra Bold Codensed, of Nike fame). My first thought was that it might be some­thing like Cal­ib­ri or Tahoma, some unsight­ly human­ist sans that was even pos­si­bly man­u­al­ly stretched.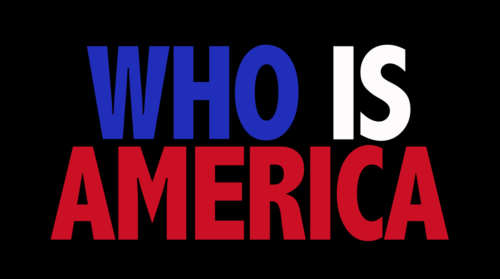 I Googled around for a screen­shot of the titles, and what I found instead was a lot of pro­mo­tion­al mate­r­i­al that pri­mar­i­ly does use Futu­ra Bold Con­densed: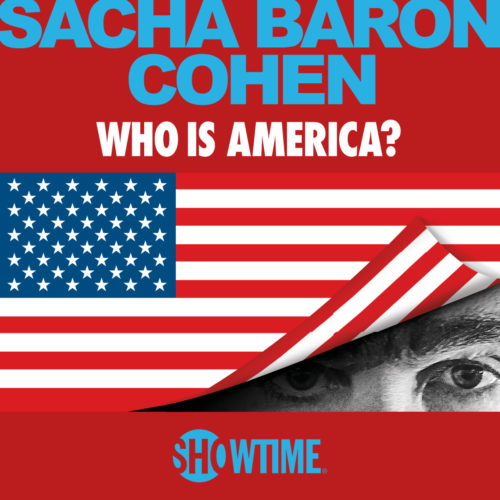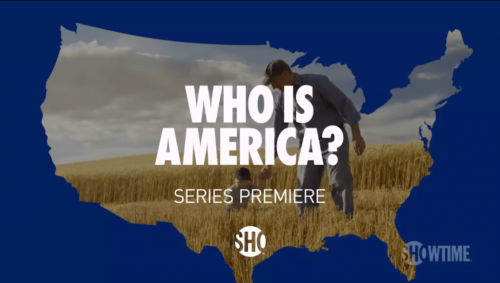 (And Ari­al Bold, unfor­tu­nate­ly.)
I can't help but won­der if the design­ers behind the titles in the aired show were try­ing to mim­ic Futu­ra Bold Con­densed, but either weren't able to or did­n't know they weren't using the same type­face.
I admit I had to look it up, but the type­face they are using is Aba­di Con­densed Extra Bold. Why this type­face? After a lit­tle more Googling I learned that Aba­di is includ­ed in sev­er­al Microsoft prod­ucts.
What isn't includ­ed in most Microsoft prod­ucts? Futu­ra Bold Con­densed.