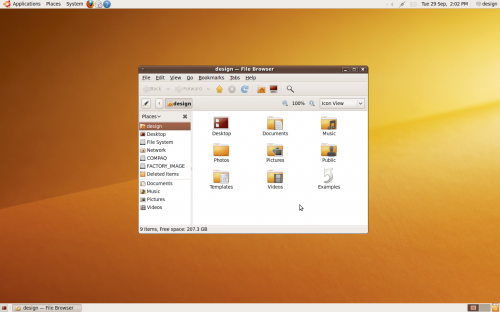 As shown here and here, among oth­er places:
The title­bar height is not quite tall enough to com­fort­ably con­tain the title­bar text.
The title­bar text shad­ow is too promi­nent, and con­flicts with the glossy

3D

appear­ance of the title­bar.
The title­bar but­ton bor­ders and sym­bols are too high-con­trast, and the sym­bols are off-cen­ter by one pix­el.
The win­dow cor­ners are not anti-aliased.
The noti­fi­ca­tion area icons are too low-con­trast.
The new wall­pa­per is a lit­tle life­less.
Some pos­i­tives are that the new Human­i­ty icon theme is a great improve­ment, and that the font ren­der­ing con­tin­ues to impress.