When Mark Shuttleworth announced the rebranding of Ubuntu, it seemed nobody noticed that he mentioned a new system font was being developed. Currently Bitstream Vera Sans is the default (if I'm not mistaken), appearing on menu bars, title bars, buttons — pretty much everywhere. I've always thought it has served its purpose well, and was frankly a little worried that they wouldn't get the new system font right. Type design is extraordinarily tricky.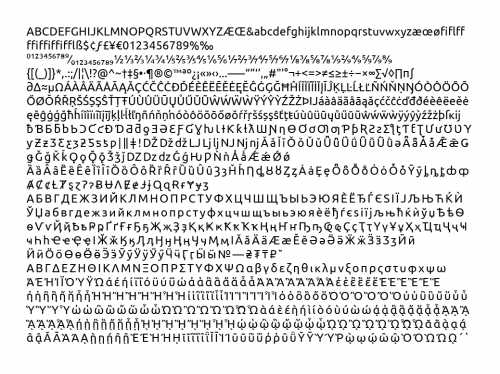 Now however details are starting to emerge. OMG! Ubuntu! describes how to get a bootleg copy of it. And at UDS back in May, Bruno Maag gave a session entitled "Making Beautiful Fonts" in which he elaborated on the creation of the new font. There is now video of that session, as well as the slides, which were sadly not included in the frame.
My first impression is that it feels a bit too stiff, rigid, and tech-y. Of course there's no way to tell until you use it on your desktop. Reassuring, however, that they're giving it proper italics.