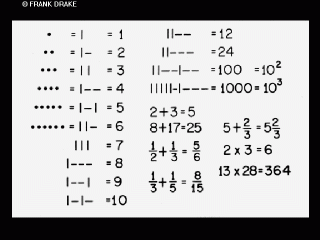 I am kind of a science geek, but really this is about being a sociology geek.
In 1977, NASA launched two "intrepid" Voyager spacecrafts. Their primary purpose was to photograph distant planets from ranges never before achieved. It succeeded beautifully, but of more interest to me is the secondary purpose of this mission.
After passing Pluto (or Neptune?), what's left to do with the most distant object we've sent into space? Obviously, propel it to a speed of one million miles per day and hope it reaches some alien society. But what do you send to an alien society?