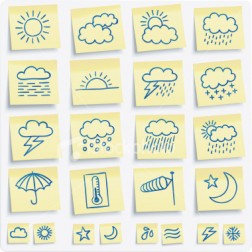 I have a big problem with keeping track of the media I consume. With all the albums I download and listen to, and all the shit I read online, I'm oppressed by this feeling that it's all just running through me without being digested or processed. It's over-stimulation, I end up with all this shit in my head that I don't know what to do with. I could of course just limit my intake, but I'm addicted to media and I don't feel like changing any time soon. Plus there's got to be a way I can apply all this stuff.
I suppose traditionally that's what the blog format is meant for, to just kind of shit out everything you consume in the form of links and video embeds. But really that's more like just "taking notes" at a lecture with a cassette recorder, see what I mean? That's just transcription. I need something to do with it all. This problem is addressed to some extent by my meticulous music library curation with foobar, and my desperate calls recently for somebody to improve on the way we manage our music.
I think a prevailing problem is that of linearity; I can write a post on here, then another post, then another, and they appear chronologically in a line. Tagging and categorizing helps to make the content on here a little less linear, but it's still not satisfying enough. I mean what I want is to be able to have some very loose, scrapbook-y interface where I can just kind of swim through collages of things: albums, journal entries. Snapshots of various aspects of certain time-periods. Paper is free-form enough to serve a purpose like this, but notebooks aren't searchable or easily rearrangeable, and aren't as ubiquitous as the web.
I actually am working on a new category in here that will present entries a little differently, to accommodate the kind of note-taking that I'm talking about, but even that's too manual. Why can't I, for instance, while listening to a D+ album in foobar, click something that will allow me to leave a note on it? The note will be linked to the album, to the song, to the artist, and to today's date. Later that note will turn up in searches, and whenever I focus on this song/album/artist again. There are a couple solutions for this but all of them are inelegant.
It's almost as though this whole paradigm of nodes needs to be re-thought. Nodes don't adequately mimic the way we think, our brains aren't that compartmentalized. When we are consciously focused on one thing, our attention is also inadvertently directed towards related things. For instance, when you think of an apple, you're not likely thinking only of the qualities of an apple; a small if undetectable part of you is thinking about Snow White, thinking about Genesis, thinking about pears. And when does something like an apple evolve from a confluence of impressions — their taste, their color, their shape — into something as "node"-like as "an apple"? Is an apple categorized as "fruit" (which is itself a subcategory of "food"), and tagged as "crunchy," "juicy," "sweet," etc.? Not exactly. And not to mention "an apple"'s faint associations with every experience you've had with one. Should those experiences be tagged "involved:apple"?
Simply put I guess it's just a problem of memory. When I listen to an album for the first time, for instance, I never want to forget when I listened to it and what I thought of it. Yet I think it happens more often than not that when I listen to something, I forget sooner than later what I thought of it, or even that I listened to it at all.
A real-world example: I downloaded the new Evangelicals record some months ago. I listened to it once, and from what I can remember, I liked it a fair amount. But I never touched it again. I forgot they existed.
When they opened for Frog Eyes months later, I barely recognized the name. I seriously believed that I had only heard their name, but didn't have a clue what they sounded like. It wasn't until I was at the bar ordering a drink overhearing them play "Another Day" that it clicked. Since then I've listened to the album half a dozen or more times and found that I really enjoy it.
So, that's a problem. What's the solution?
I suppose I could have rated some of their songs when I first heard them. Looking at them now in my foobar, I see that "Another Day" is tagged with 4/5 stars. But when did I do that? I don't know! I shouldn't have to worry about these things.
What about a world in which, on some day a couple weeks after I first heard that record, I opened my media player and it presented me with that album, as if to ask me, "Hey, you listened to this album for the first time a few weeks ago, right after you downloaded it. You didn't rate it; what did you think of it? Want to listen to it now to remind yourself?" It's not that far-fetched an idea. But, again: media players are largely just spreadsheets.
What about all those movies I see thanks to Netflix? What happens to them years after I watch them? It's as though I didn't watch some of them at all. I remember seeing Alphaville sometime in 2005, for instance, but other than some vague imagery I've retained, I have no idea what that movie was like. Should I have written myself a short review of it after I watched it? Where would I have put it? What is the proper receptacle for that?
Somehow I've been trained to think that I should be not only capable of, but in fact actively thinking about everything I've experienced all the time. That's sick, isn't it? Is that a product of the internet? Over-stimulation? Is perfect recall too much to ask?